Millienium Home Ownership has Declined in Boston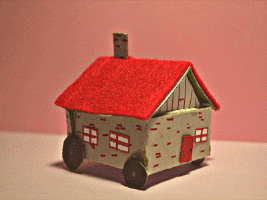 According to Boston Agent Magazine, Millennial home ownership has been on the decline since 2005. There are three key factors to this decline: rising home prices, stagnant or low wages combined with excessive school debt and Millennial exodus to cheaper home-buying markets. You can read more about it here.

However, do not be discouraged my Millennial counterparts! There is still hope to achieve the American Dream. I've put together a list of area resources that can help with down payments and closing costs, first-time home buyer programs and affordable financing options.

Do You Qualify to Buy? Click Here for More Information


If you are interested in purchasing in Boston proper or other surrounding cities such as Cambridge or Somerville, there are a few financial assistance programs that are available through the town or even through the state of Massachusetts. One of the most common financing options is the Mass Housing loan (if you have previously bought or spoken with a lender, they may have already checked your eligibility).

The benefits of a Mass Housing loan include:
Affordable interest rates, fixed for the life of the loan
30-year repayment terms
Mortgage payment protection, which helps pay your loan in case you lose your job
No hidden fees or other surprises
Additional Benefits
Low-dowpayment options
Flexible underwriting and income limits mean more families qualify
Loans serviced by MassHousing. If you have a question or concern, you'll know who to call
Some other state and Federally run programs include Massachusetts Department of Housing and Community Development, Massachusetts Housing Consumer Education Centers, Massachusetts Affiliates of Habitat for Humanity, and for those of us that are thinking about finally starting our very own organic farm; the U.S. Department of Agriculture Rural Housing.

For more local opportunities, Boston offers a Homebuying program which includes classes, a homebuyer club and information on possible downpayment assistance. Somerville and Cambridge, two other home buying markets that have seen tremendous growth and demand because education, innovation centers and an increase in Bio-tech and Pharmaceutical company presence, have a few housing programs as well.

While these programs can help debt strapped first time homebuyers, sometimes there is a downside. Often there are qualifying factors that you must fit into, restrictions when selling or you may not be able to rent out the house or condo and classes that you must attend and pass in order to apply for a program. Make sure to do your homework and get a insider's opinion (i.e. Me) on the market to make sure they are the right option for you.